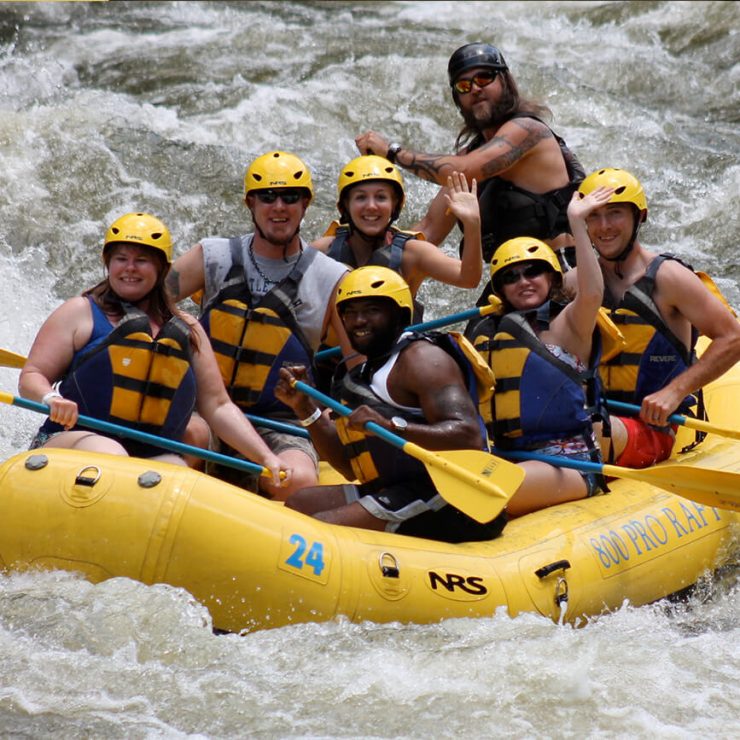 Rafting in the Smokies
April 8, 2015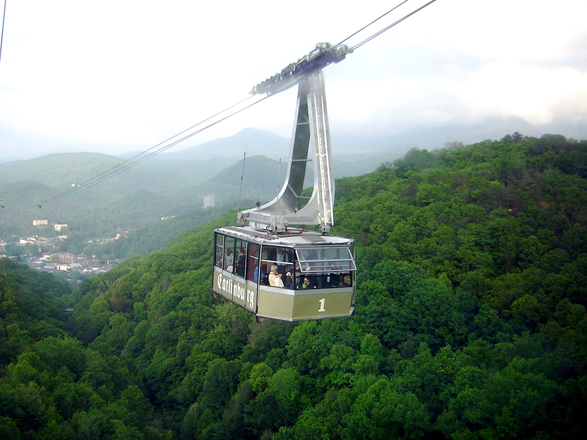 More Attractions
April 8, 2015
The Smoky Mountains are known for their native brook and brown trout, and Gatlinburg and the National Park have over 2,800 miles of rivers and streams that are just waiting for you to cast your line. Beginning in 2015, visitors and locals alike can fish in ANY  stream and river in the Great Smoky Mountain National Park.
Before you pack your fishing gear, however, there are local and state fishing regulations you'll have to know:
* Children under the age of 13 do not require licenses or permits of any kind.
* Adults must have the proper local and/or state fishing licenses. Tennessee or North Carolina state licenses are acceptable throughout the park. You can find licenses in most fishing stores in the area, or you can get them here.
* Fishing permitted year-round in the park, from 30 minutes before sunrise to 30 minutes after sunset.
* Special permits are required for fishing inside the city limits of Gatlinburg (yes, you can actually fish downtown with the right permit).
* Five brook, rainbow trout, brown trout, smallmouth bass, or any combination of these are permitted as the maximum you can catch each day. Twenty rock bass may be kept at maximum in addition to this limit.
* The minimum size for a brook, rainbow trout, brown trout or smallmouth bass is 7 inches. There is no minimum for a rockbass.
* Fishing is only permitted with one hand-held rod. Only artificial flies or lures with a single hook may be used. Dropper flies may be used with up to two flies on a leader.
* No fish bait of any kind other than artificial flies or lures may be used.
* Double, trebel or gang hooks are prohibited.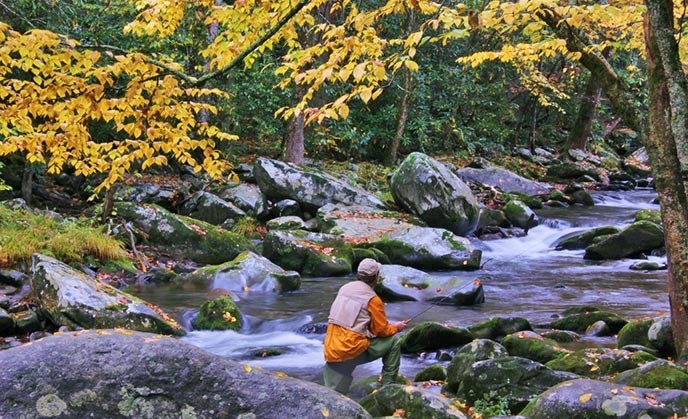 In addition to the streams inside the National Park, there are two designated children's fishing areas inside North Gatlinburg Park and Mynatt which are heavily stocked with trout. The North Gatlinburg city park is located (naturally) at the northern Parkway entrance to the city, and Mynatt Park is located off of Airport Road.
In downtown Gatlinburg, there are some additional restrictions. Fishing is not allowed on Thursdays, as this is the day that the city stocks its waters with trout. Trout is also prohibited from capture from December 1st and March 31st. Fishing is allowed in Gatlinburg on Thursdays; this is the day that the city stocks its waters with trout. Also, between December 1st and March 31st, all trout caught in Gatlinburg between these dates must be immediately released.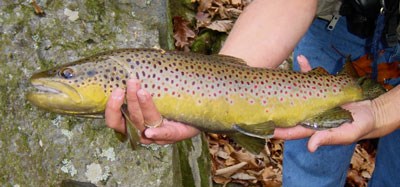 For more information on fishing in the Tennessee Smokies, see the Fishing page on the National Park Service website and Fishing in the North Carolina Smokies.
Allow us to help you choose your Cosby Creek Cabin by calling 1-800-508-8844.