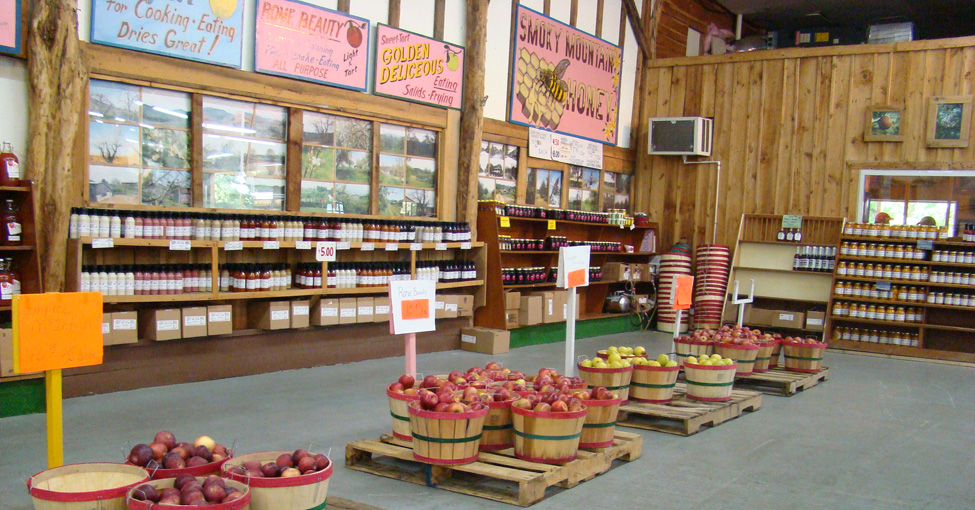 Carver's Orchards
April 8, 2015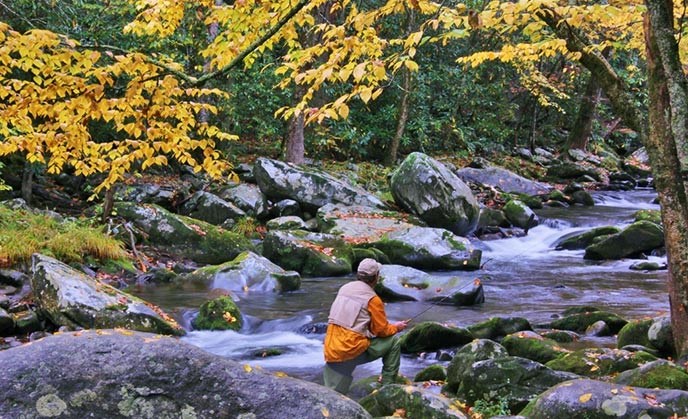 Fishing in the Smokies
April 8, 2015
Rafting In The Smokies
The Smoky Mountains offer many thrilling experiences just by the very nature of its… well, nature. And one of our favorite providers for those thrills is Rafting in the Smokies just down the road from us in Gatlinburg.
Rafting in the Smokies was already the local authority for white water rafting down the upper section of the Pigeon River, and since then they have expanded out to include Family Float Rafting, Ziplining, rope climbing courses and a Family Adventure Island. Professional guides and more than 20 years of experience in helping visitors safely navigate the streams, treetops, and ropes throughout the area make this a perfect opportunity for a family reunion or group outing to take a ride on the wild side.
The upper section of the Pigeon River has 12 Class III rapids and 3 Class IV rapids (which means GET READY). The trip will go for five miles and last about 90 minutes. No experience is necessary and participants need only be at least 8 years old or 70+ pounds in weight to ride. The proper gear for whitewater rafting will be provided onsite.
If you'd like to enjoy some discounted fun with Rafting in the Smokies, then come stay with us at Cosby Creek Cabins! Our proximity to the rapids will make for an heck of an adventurous vacation! See more on Rafting in the Smokies at https://raftinginthesmokies.com/.
Allow us to help you choose your Cosby Creek Cabin by calling 1-800-508-8844.