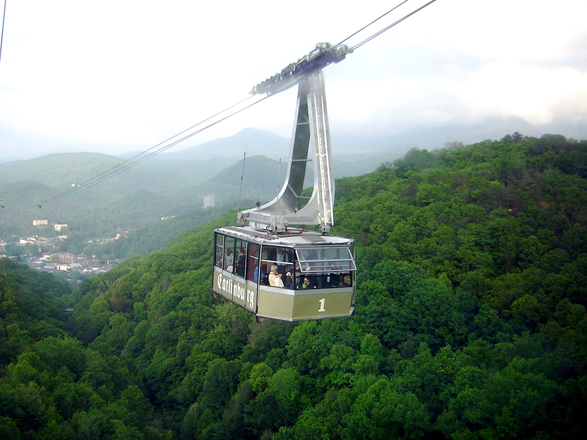 More Attractions
April 8, 2015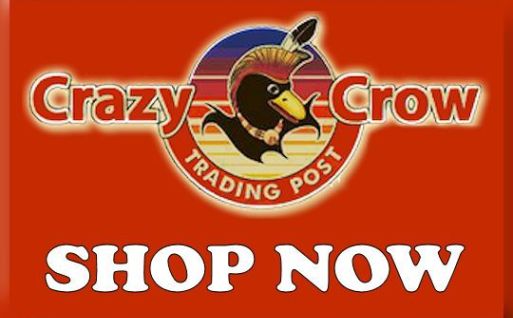 Crazy Crow Trading Post
August 16, 2016
Alamo Steakhouse
The premiere steakhouse in Pigeon Forge and Gatlinburg, Alamo specializes in EVERYTHING you came to the South to enjoy – Texas-sized steaks, ribs, chicken, burgers and even some seafood items to keep things interesting! See their full menu at
www.alamosteakhouse.com.
Bennetts BBQ
Having been in the BBQ business in Sevier County for over 20 years, Bennetts has racked up in impressive amount of awards for their food and service; winning "Best Ribs, Best BBQ" again as recently as 2012. They also serve amazing chicken, sausage, catfish, pork shoulder, brisket, and more. See their full menu at
www.bennetts-bbq.com.
Big Daddy's
There are many pizza places in Sevier County, but few give you the creative, gourmet options that Big Daddy's in Pigeon Forge, Sevierville and Gatlinburg give you! The menu starts with "Tuscan Pizza", "Cuban Pizza", the "Big Kahuna", "Porky Pie" and more! Desert pizzas and sandwiches are also available.
www.bigdaddyspizzeria.net.
Texas Roadhouse
Hot rolls with cinnamon butter, seasoned fries with honey mustard, chicken, steaks, burgers and even a sample of free ribs if you've never been to a Texas Roadhouse before is just the start of what the restaurant can offer you! Locations in Pigeon Forge and Sevierville.
www.texasroadhouse.com.
The Smoky Mountain Brewery
One of the area's favorite hangouts for visitors and locals alike, the Brewery is part, well, brewery, and part restaurant specializing in ribs, wings, pizzas and half-priced pizzas on Tuesday nights, sandwiches, burgers, spaghetti and a ton of other items on the menu.
www.smoky-mtn-brewery.com.
The Peddler Steakhouse
How would you like a proper fancy dinner at one of Gatlinburg's oldest restaurants where a fat, succulent steak, cooked over hickory charcoal is waiting for you next to some mountain trout or prime rib, New York cheesecake or hot blackberry cobbler? This is one of many amazing food combinations you'll find at The Peddler Steakhouse. Wine Menu also available.
www.peddlergatlinburg.com.
Wild Boar Saloon
Formerly Howard's in Gatlinburg, but with the added advantage that is both a new restaurant, and the original restaurant available upon request. Some of the best steaks and steak burgers, roast beef sandwiches, grilled pork chops, chicken sandwich platters and much more just waiting for you to take your next trip to Gatlinburg!
www.bestitalian.com/wild_boar_saloon.
Pancake Pantry
When you drive down the main street and, at any given day during the morning, you see a line from the outside of the door extending around to the inside of the Village just to get in and EAT, you know you're looking at the best pancake restaurant in the city! Chocolate chip pancakes, sweet potato pancakes, cherry waffles, pecan waffles, western omelettes, breakfast cereals with banana slices and much more!
www.pancakepantry.com.
The Best Italian
Not just a boastful name, "The Best Italian" proves itself to many a visitor with starting rounds of their famous "garlic knots" and continues on with some of the best homemade pizza you'll find in the city, or Filet Tips Linguini, Chicken Linguini with White Sauce, Tenderloin Tips Marsala and more amazing Italian dishes that earned them the name on this listing.
www.bestitalian.com.
Greenbrier Restaurant
If ever you needed to find a restaurant with a real mountain atmosphere in Gatlinburg; off the beaten path but offering some of the highest quality and highest class surroundings with views of the Smokies off in the distance, Greenbrier is where you want to go. Tucked back in the greenery like an exclusive secret, romantic dinners and special occasions are what Greenbrier is all about!
www.greenbrierrestaurant.com.
Three Jimmys
Drive by Three Jimmys on Glades Road next to Family Dollar on Highway 321 (Gatlinburg) and you're sure to see a mostly full parking lot at any given night of the week. That's how good this restaurant and bar has been in just under a year of service! Serves lunch and dinner, offers live music, entertainment, covered outdoor patio, catering services, banquet room rental, and the best beer for miles around!
www.threejimmys.com.
Crystelle Creek
Previously Black Bear Grill, Crystelle Creek may seem like a new restaurant to returning visitors, but it's largely the same high quality food, service, and romantic atmosphere subdued by the surrounding mountain wall and babbling brook underneath. If you're new to restaurant altogether, come expecting wonderful dishes containing Steak Burgers, Catfish, Ribeye Steaks, Baby Back Ribs, Chicken Fried Chicken and much more!
www.crystellecreek.com.
Allow us to help you choose your Cosby Creek Cabin by calling 1-800-508-8844.